Company.
By buyers for buyers
Compa-
By buyers to buyers
ny.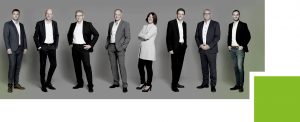 THAT'S US. WELCOME!
SoftconCIS has been a holistic solution provider for intelligent information systems in purchasing since 1997. The web-based solution is thematically designed, has a modular structure and can be operated either in-house or in the SoftconCIS data centre.
Our customers choose from more than 400 master analyses and can easily create "their" individual purchasing controlling and reporting. The most important topics are summarised in flexible dashboards. Additional KPIs and analyses can easily be added if required.
It operates almost entirely without manual effort, since the relevant purchasing data from any ERP system is automatically transferred to the solution.
More than 400 customers of different sizes and industries as well as more than 10,000 users worldwide trust our solutions. The focus is on the use of the finished key figure set to prepare well-founded cost-cutting decisions as well as automatic comparison of reports.
We see ourselves as a partner to our customers and support implementation both operationally and in terms of content through our own academy for purchasing controlling. Development surveys with our customers ensure that the content of the solution is constantly evolving so that all customers benefit from sustainable progress in purchasing controlling.
OUR IMAGE VIDEO