Here, you'll work with professionals: It's all about them!
As a leading provider of integrated information and controlling systems for market-oriented purchasing, we are looking for reinforcements for our team. You will be responsible for shaping your future in the IT industry. With us you can learn a wide variety of programming languages, manage complex system landscapes, manage projects and much more.
By the way …
…our Christmas parties and summer parties are legendary….
Team building events such as football or running events (company fun run) also take place regularly.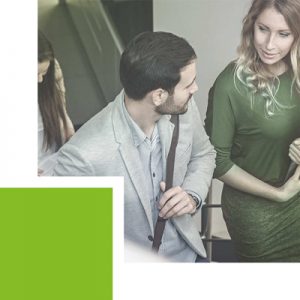 Because we attach great importance to people
As we've already mentioned, we can have a good time whilst remaining dedicated to our work. But of course there is also a good reason for this: We all get along well and work on results rather than personal vanity, we enjoy problem solving rather than hierarchies. In short: Objectivity, concentration on the issues and of course – hard work are all part of daily demands – but above all people remain the crucial factor for us, whatever the "business" at hand. And not without good reason, of course. We like to treat each other "well" because mutual understanding is an essential component of our motivation to be successful.
The fact that friendships develop here and there makes work life all the more pleasant. Being a real team is so much more fun. That's really what it's about, and of course it also allows us to process all the tasks and orders of our customers with even more enthusiasm and satisfy their own enthusiasm. This way of doing things is simply more productive.
Want to be a part of this? Then apply today. A great team is waiting for great new team members.
JOB VACCANCIES.
IT Specialist (M/F/D)
Application Developer (M/F/D)
IT Project Coordinator (M/F/D)
CUSTOMER SERVICE AGENT (M/F/D)
Trainer (M/F/D)
IT SPECIALIST CUSTOMER SYSTEMS / QUALITY ASSURANCE OF INTERNAL SOFTWARE SOLUTIONS
As part of our young team, you will develop IT solutions and check their effectiveness according to customer-oriented quality assurance.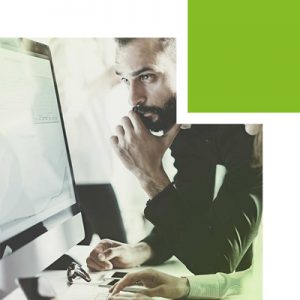 SPECULATIVE APPLICATIONS.
Didn't find a suitable position in our current vacancies? Then we look forward to your speculative application. We offer a variety of attractive career options and are always interested in getting to know motivated and dedicated people who want to make a difference with us. If you are interested, please send us your complete application documents by email to: jobs@softconcis.de