No matter whether content, training or advice – you can expect it all from us
For SoftconCIS, perfect service means that all installations and processes work smoothly right from the start. For us, this does not only include the software-based content, but also the routine and skilful handling of the new possibilities and optimisations by your IT and the other employees.
Intensive advice and training are therefore – on site or outsourced – an indispensable part of our service portfolio. Because no matter how good high-performance software is: It will only be able to fully develop its "top performance" if people have fun using it because they see the benefits from it directly everyday. Here you can get an overview of the user-oriented services and consultancy services of SoftconCIS.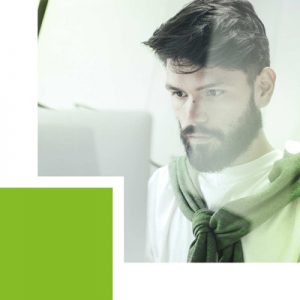 An overview of our services
CONTENT SERVICES.
We support you in the development of your purchasing controlling structure and work with you to design the most suitable and systematic reporting for your company. We rely on proven and tried-and-tested procedures as well as the experience of a large number of successfully completed projects.


TRAINING.
We know that every software is only as good as the employees who operate it. For this reason, we offer training courses on different levels of knowledge. With the help of numerous examples, you can apply the knowledge learned in the course and thus build a bridge to your daily work. Our goal is that after the course you are able to use software and statistics independently, so that you can make your everyday work more efficient and productive.
TECHNICAL ADVICE AND IMPLEMENTATION.
Experience from more than 400 international customer projects enables a short and, above all, cost-effective implementation. Prefabricated and customisable SAP interfaces and the SoftconCIS ERP database connector, with which the interfaces of any ERP system can be easily connected, make the task even easier.


HOSTING.
On request, our efficient data centre will oversee your entire IT administration including regular data updates. So you can concentrate fully on your core tasks.
MAINTENANCE, DEVELOPMENT & SUPPORT.
To be "State of the art" is our claim and the promise we give our customers. The SoftconCIS solutions will be further developed both in terms of content and technology. New findings are integrated into the solutions and can be used for the next version exchange. In addition, competent contact persons are available for technical or content-related questions and help you with problem solving.


DATA QUALITY.
Of course, we also know that no company has perfect data quality, but it is the central element for all decisions. For this reason, both SAP and non-SAP interfaces come with an option for data consolidation and harmonisation via a self-learning algorithm for cleaning up data anomalies.